WGZ-4000/4000P Turbidimeter Precise Turbidity meter

Summary of functions:
WGZ Series scattered light turbidity meter is used for measuring the scattering degree of the lights generated by the insoluble grain matters suspended in water or transparent liquids, with capability to characterize the content of these suspended grain matters
It can be broadly applied in the measurement of turbidity in power plants, waterworks, treatment stations of domestic sewage, beverage factories, environmental protection departments, industrial water, wine and pharmacy industries, epidemic prevention divisions, hospitals, and etc.
Product Characteristics:
Microcomputer, touch keyboard, backlight LCD, standard parallel RS232 data communication interface
Custom-made high strength long service life lamp-house, provided with data storage and inquiry function, can meet GLP requirements
Data nonlinear processing and data smoothing function, quick and automatic multi-points calibration, self-diagnostic information prompt, selectable span ¨C automatic or manual switch
Set average measuring mode with shortcut to obtain correct data within quickest time, applicable particularly to measure extreme-low turbidity and can be used to measure unstable water sample
Precise light route system, reliable positioning structure, effective tone compensation, direct turbidity reading , built-in or external printer is optional
Specifications:
Model

WGZ-2000/2000P

WGZ-2000A/2000AP

WGZ-4000/4000P

WGZ-4000A/4000AP

Minimum Principle

90º scattered light

Minimum readout NTU

0.001

0.01

0.001

0.01

Measuring range NTU

0-10/0-100

0-1000/0-2000

0-10/0-100

0-1000/0-4000

Basic error F.S

±6%(±2%F.S/±3%F.S/±5%F.S)

Repeatability

≤0.5%

Zero draft NTU

±0.5%F.S

Characteristics

Microcomputer configuration, with average measurement mode, on time display, data storage and
query functions, range switch, automatic zero, 1-5 automatic calibration, equipped with RS232
communication interface, "P" means there is printer inside the host.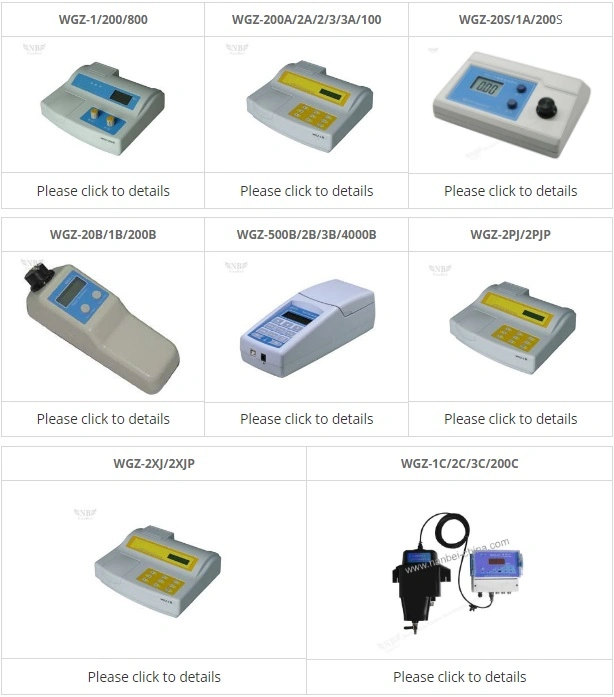 FAQ
1. How can I choose the suitable one?
Dear customer, please tell us your detailed requirements by mail or online, we will recommend the suitable one as your request.
2. Does your price is competitive?
Dear customer, we make sure to offer you the best quality with competitive price.
3. How can I pay?
Dear customer, we accept many payment term, such as T/T, Western Union…
4. When I receive it after pay?
Dear customer, normal models can be delivered with 5-7days, please contact us to check transport time to your address.
5. How to deliver?
Dear customer, we can send by Express, by Sea and by Air.
6. Is will be broken during transport?
Dear customer, please do not worry, we do standard export package.
7. What should I do if I do not know how to use?
Dear customer, please do not worry, manual user will be sent together, you can also contact us with more technological support.
8. What should I do if some parts broken?
Dear customer, please do not worry, we have 12months warranty except wear parts. You can also buy parts from us after 12months.

Pre-sale service
· 24hours online to ensure quick response to customers' inquiry or online message;
· Guide customers to choose the best suitable machine model;
· Offer detailed specification and competitive prices;
Contract execution
· Machine production will be arranged strictly according to the contract;
· Machine photos will be sent to you for inspection during production;
· Send customs clearance documents by DHL;
· Update latest news after delivery and prepare customs clearance;
After-sale service
· 12 months warranty except for wear parts;
· Broken spare parts (except for wear parts) will be sent for free due to quality problems;
· In time response to customers technical problems;
· New products update for customers' reference

Our Company:
Since 2008, We have become a professional laboratory instrument manufacturer.
Since the establishment of the International Department in 2010, the products are exported to Europe, America and Asia and Africa!
Whether it is technology, factory area, multi-language sales. We are all professional!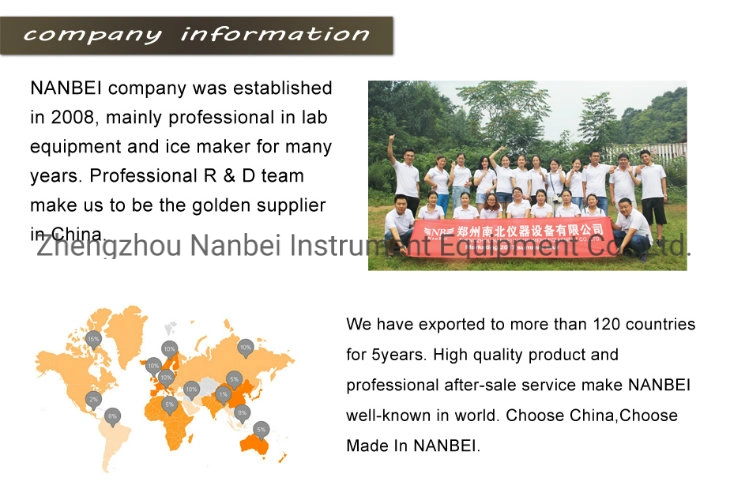 Factory Show: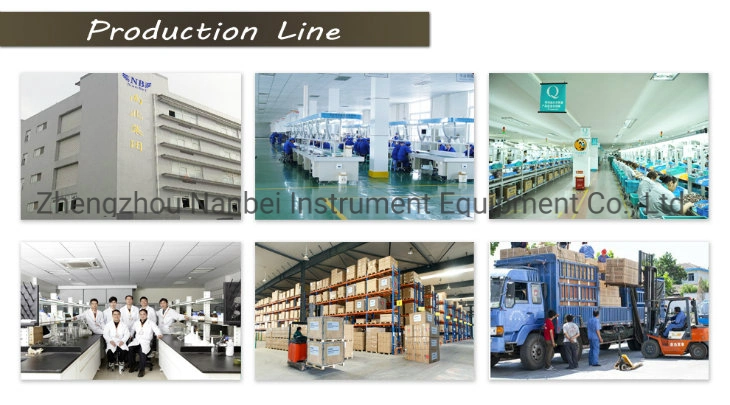 Certification:
Our products have international certifications such as SGS, CE, ISO!



Warranty And After-sale Service
♥♥We Supply 1 Year Warranty , And Lifelong Free Technical Guiding And Training♥♥