WGT-S Hazemeter
WGT-S Hazemeter adopt parallel lighting, hemispheric scattering, integrating ball photoelectric receiving mode, adopt microcomputer automatic operation system and data processing system, no knob operation, easy to use, and have standard USB interface, automatically display the average value of transmittance/haze measurement for many times, no zero drift, strong confidence.

Special structure - open sample window is almost not limited by the sample size, fast measurement speed.
Because of the modulator, the instrument is not affected by ambient light.
1.Measurement of transmittance and haze of the parallel plane sample of all transparentand translucent (plastic board or sheet).
2.Measurement of turbidity of liquid sample (water and beverage).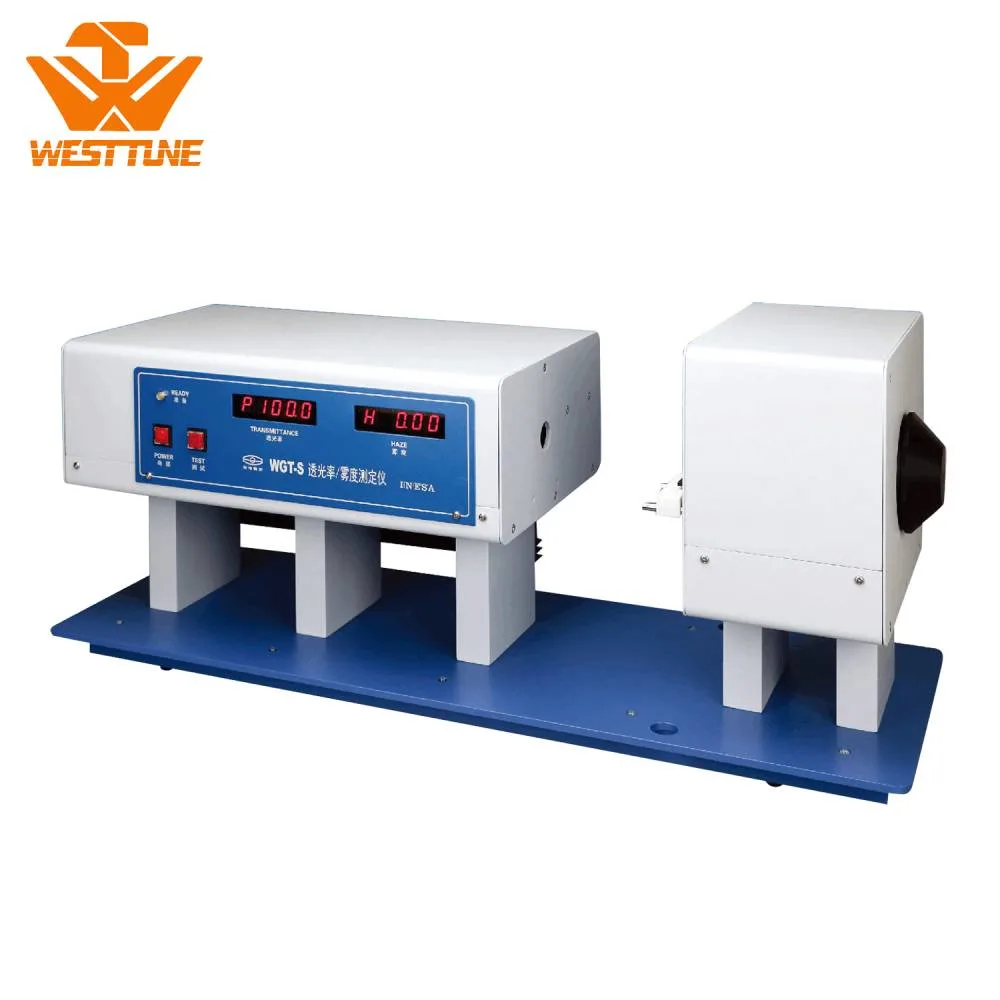 Features
1.ln conformity with the standard of GB/T 2410-2008,ASTMD1003-2007,JISK7105-81.
2.Microcomputer control and easy to operate.
3.Display of transmittance and haze at the same time.
4.USB


Product Details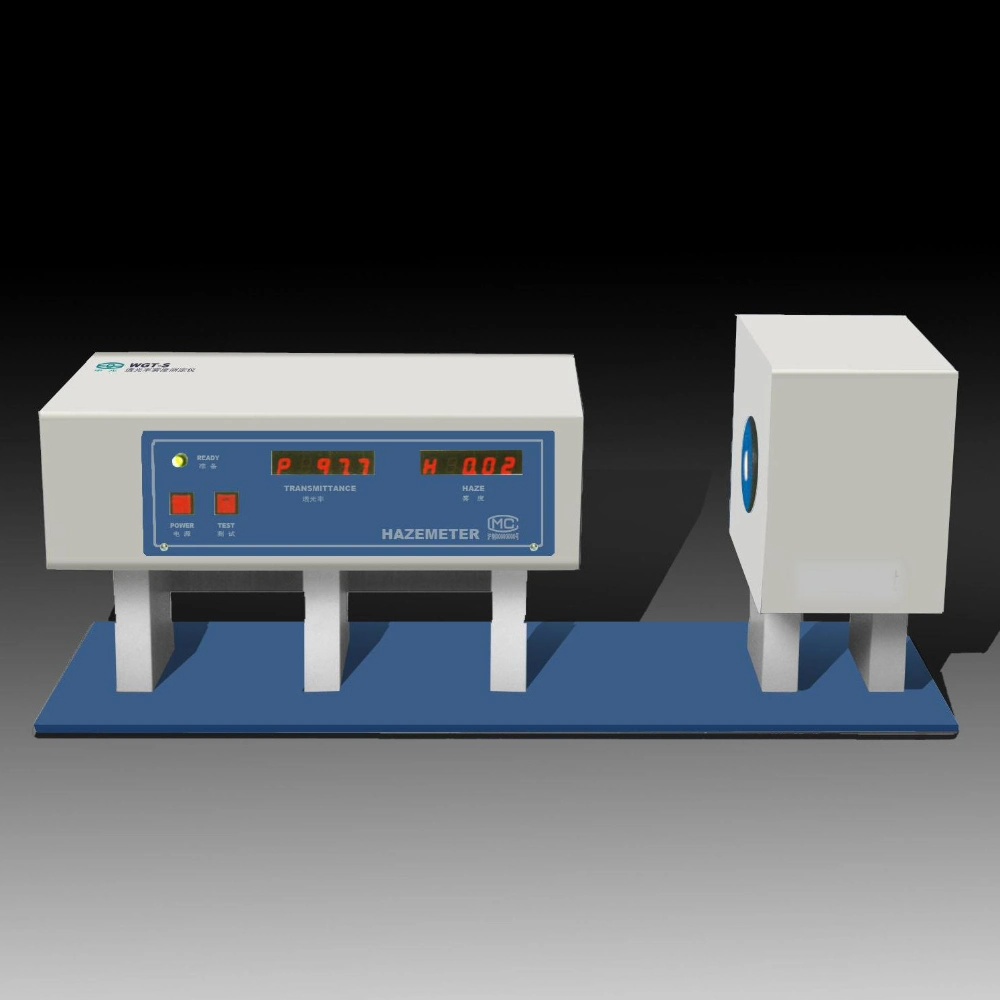 Specifications
Parameters/Model

WGT-S

Light Source

C light ( 6774k )

Measurement range

Transmittance: 0-100 %




Haze: 0-30% (absolute),30.1-99%(relative)

Minimum reading

0.1%(transmittance),0.01%(haze)

Transmittance:

≤±1%

Accuracy:

≤±2%

Haze:

≤±5 %

Repeatability

Transmittance:≤0.5%




Haze:≤0.2

Sample window size

Φ23mm(incident window),Φ21mm(exit window)

Display

Nixie tube

Interface

USB

Weight(Gross)

23kg

Overall dimensions

910mm x 410mm x 480mm