lab equipment LCD Portable water treatment Turbidimeter

Summary of functions
WGZ Series scattered light turbidity meter is used for measuring the scattering degree of the lights generated by the insoluble grain matters suspended in water or transparent liquids, with capability to characterize the content of these suspended grain matters.
It can be broadly applied in the measurement of turbidity in power plants, waterworks, treatment stations of domestic sewage, beverage factories, environmental protection departments, industrial water, wine and pharmacy industries, epidemic prevention divisions, hospitals, and etc.

Product Characteristics
a) AC & DC power supply, low power consumption, cabinet and handsome contour design, facilitating field and lab use;
b) Configured with auto power-off function and low power dissipation circuit, able to effectively prolong service life of battery;
c) Adopting big-screen highly transparent LCD display, with comfortable reading, and free of ill influence from sunlight;
d) Adopting low-drift and high-accuracy integrated circuit, efficient and timeproof light source, effectively ensuring long reliable performance
e) Unique locative structure and high-accuracy light path system, effectively ensuring exactness and repeatability;
f) Low voltage indication, cuing users to change battery, to ensure exact and effective measurement;
g) Configured with output port of measured values, possible to connect with recording meter

Specification:
Portbable

Portable with RS232

Benthtop

Model

WGZ-20B

WGZ-1B

WGZ-500B

WGZ-2B

WGZ-3B

WGZ-4000B

WGZ-200A

WGZ-2

WGZ-2A

WGZ-100

Minimum Principle

90 º scattered light

Minimum readout NTU

0.01

0.1

0.01

0.001

0.01

0.001

0.01

0.001

0.01

0.001

Measuring range NTU

0-20

0-200

0-50

0-10

0-10

0-10

0-20

0-10

0-50

0-10

0-500

0-100

0-100

0-100

0-500

0-1000

0-1000

0-200

0-100

0-500

0-100

0-4000

Basic error F.S

8%(2.5%F.S)

6%(2%F.S)

6%(2%F.S)

Repeatability

1%

0.50%

0.50%

Zero draft NTU

1%F.S

0.5%F.S

0.5%F.S

Power supply

DC 1.5V, 5 AA alkaline dry cells AC 220V/50Hz DC7.5V 0.2A power supply adapter
FAQ
1. How can I choose the suitable one?
Dear customer, please tell us your detailed requirements by mail or online, we will recommend the suitable one as your request.
2. Does your price is competitive?
Dear customer, we make sure to offer you the best quality with competitive price.
3. How can I pay?
Dear customer, we accept many payment term, such as T/T, Western Union…
4. When I receive it after pay?
Dear customer, normal models can be delivered with 5-7days, please contact us to check transport time to your address.
5. How to deliver?
Dear customer, we can send by Express, by Sea and by Air.
6. Is will be broken during transport?
Dear customer, please do not worry, we do standard export package.
7. What should I do if I do not know how to use?
Dear customer, please do not worry, manual user will be sent together, you can also contact us with more technological support.
8. What should I do if some parts broken?
Dear customer, please do not worry, we have 12months warranty except wear parts. You can also buy parts from us after 12months.

Company Show: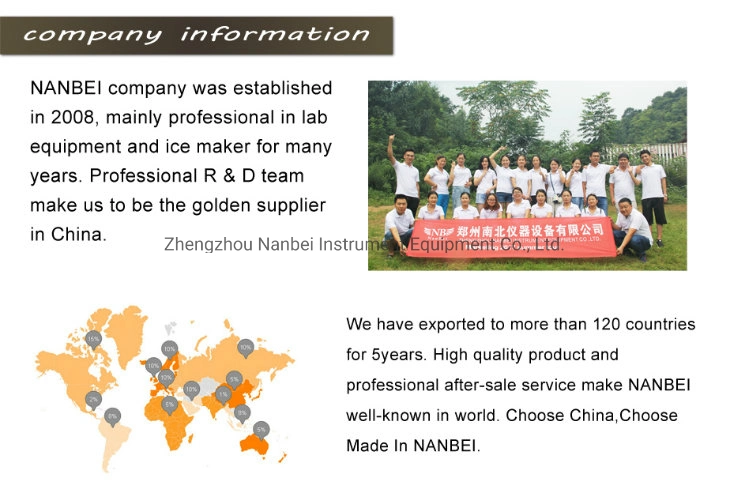 Factory Show:

Professional laboratory instrument manufacturer with 11 years of experience.
Export experience has been 8 years.
Shipping : 5days by courier,door to door service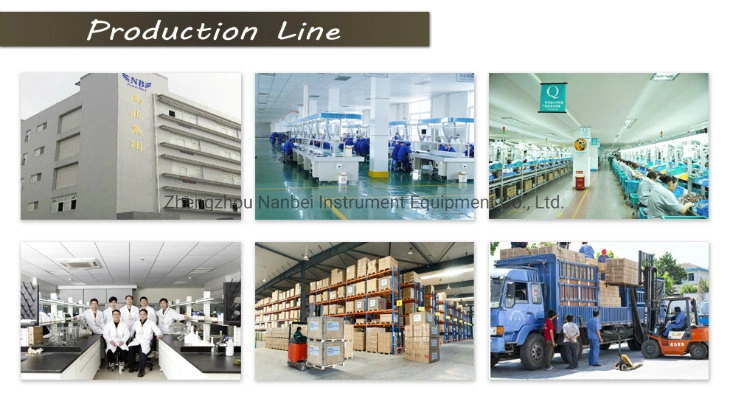 Certification:
The company has passed various international authoritative certifications such as SGS, CE, ISO.




Warranty And After-sale Service
♥♥We Supply 1 Year Warranty , And Lifelong Free Technical Guiding And Training♥♥